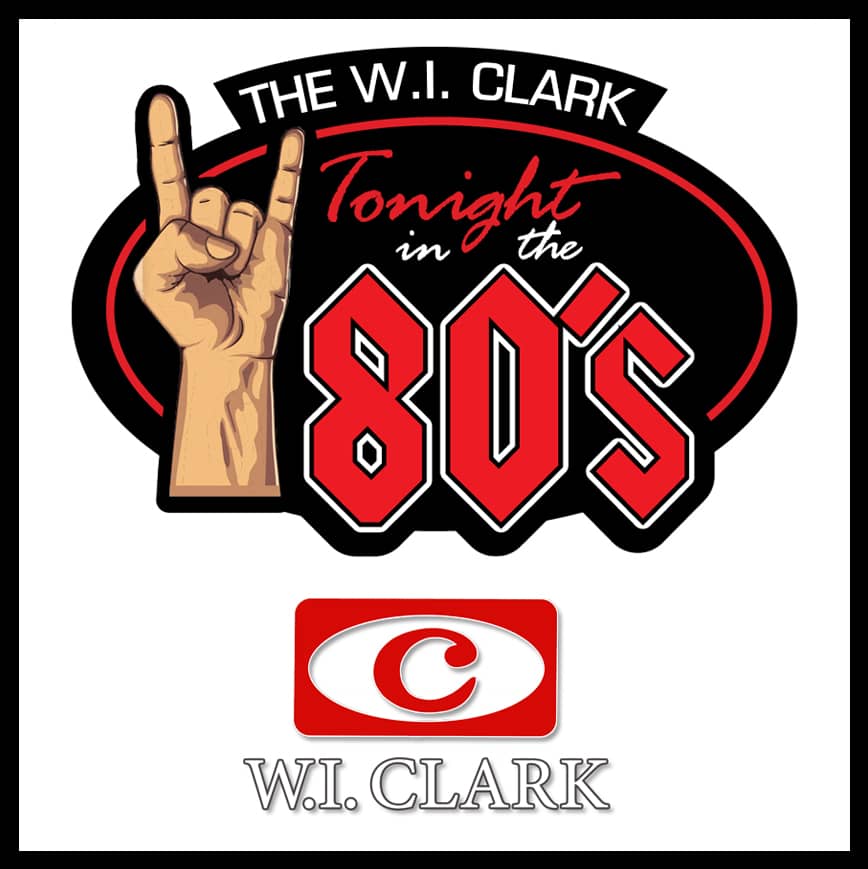 It's the W.I. Clark Tonight in the 80's!
Every night at 9pm, Rob Ray looks at this day on the rock chart for one the 1980's finest years.
He will sift through all the songs that mattered and pick the four best from this very moment in the Reagan decade. From Glam Metal, New Wave, Arena Rock..etc
It happens every weeknight at 9p!